Here are two small 12 x 8 inch canvases painted in the same week, at different times of day.
Both are looking Southwest from the Downs here in Dorset.
The first painting went very smoothly, and was painted mid morning with a fair amount of cloud.
I used a red ground to help the greens and blues pop a little. Before I'd finished, a lady passed by with her dogs and stopped to admire my progress. She ended up buying the picture 'off the easel', which I was thrilled about, as that almost never happens! It's now my new favourite thing.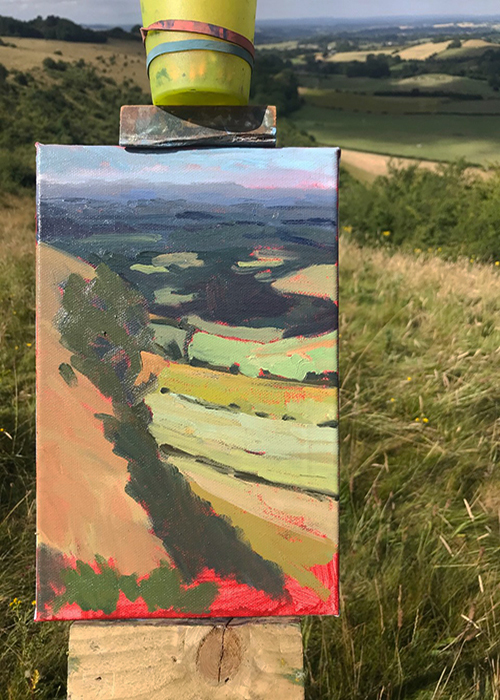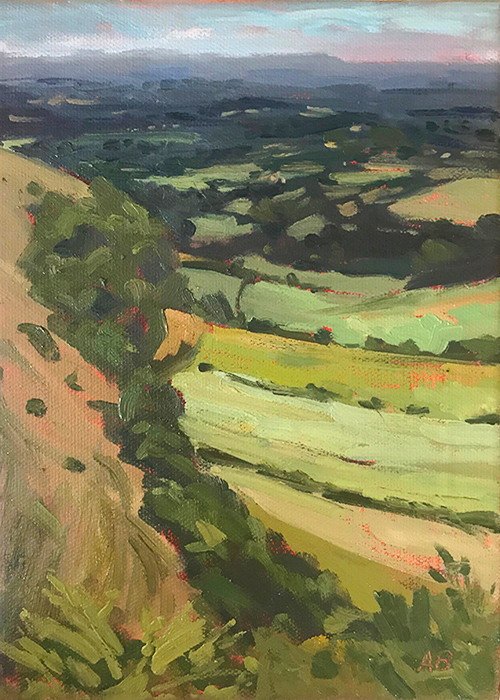 The second painting didn't go quite as smoothly, but came together right at the end. I had two sessions for this one, on consecutive evenings. The main problem was the low sun cast shadows on the right hand bank which moved very quickly. The first day I worked on the distance and middle distance, and by the time I was happy with that, the whole track was in shadow. The following evening I reworked the middle distance trees and concentrated on the track. It's still not the painting I had in my mind's eye when I started, but I'm content that it's all a learning process!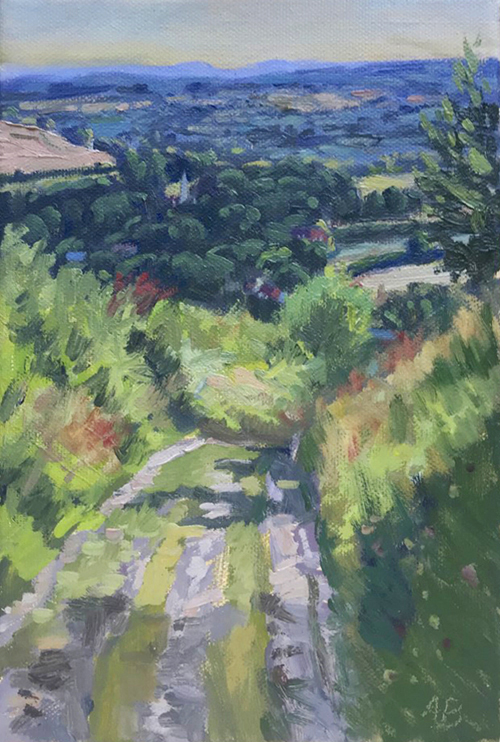 The finished painting. Compton Abbas from the Capstitch, July evening. Oil 12 x 8