Just arrived in Abuja, Nigeria. It's evening, the air is heavy and warm. The clouds are rolling in steadily, shading the low sun. Opposite Jumoke's house, Gospel singing is heard from a neighbour across the street. A dark sunbird perches briefly on the topmost twig of a vine on the wall before dashing off, and a group of Little Swifts wheel around the sky above the yard, their white rumps bright against the moody blue clouds.
For this rapid sketch I chose a side view of the porch, the architecture softened and complimented perfectly by the potted palms. Around the grounds, tidy clipped shrubs are set off nicely by the cobbles and weathered paving. A large clay pot sits in the gloom under the largest tree in the garden, waiting to be re-discoverd, its lovely hand crafted rings highlighted by the weathering algae.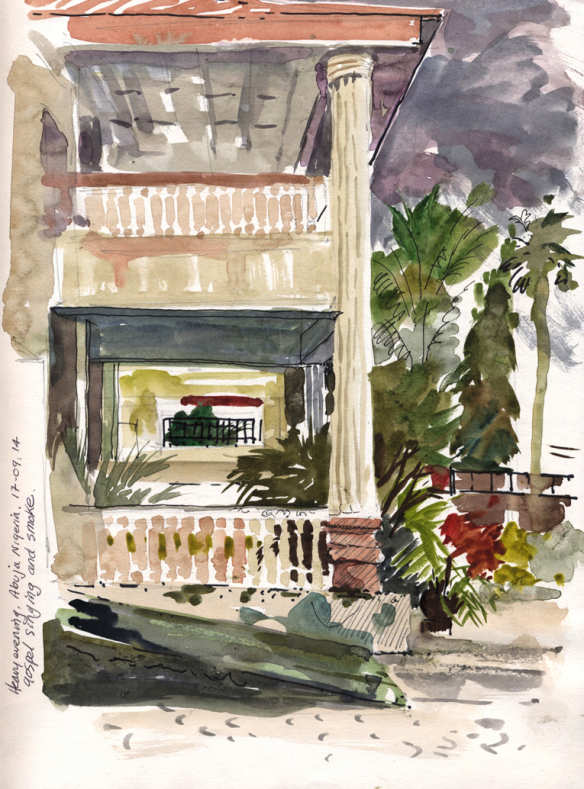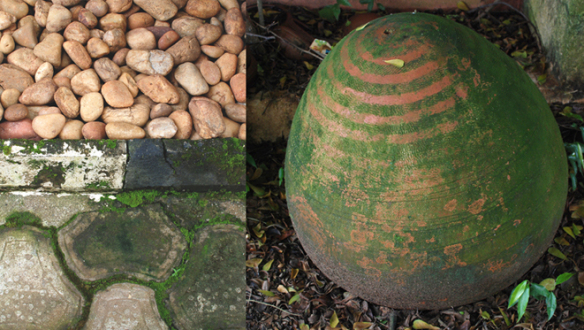 The wet tropical climate weathers the concrete, plaster and paintwork. All in a day for those living here, but for me, having a thing for texture, colour and rustication as I do, I find myself pointing a camera at virtually everything…!