This is Baba Gabriel Oladosu Lawoyin. In Oshogbo and beyond, everybody knows of him.
An education officer back in the day, he is a well travelled, well read man of kind disposition with a gentle, laid back manner. And one hundred and ten years old….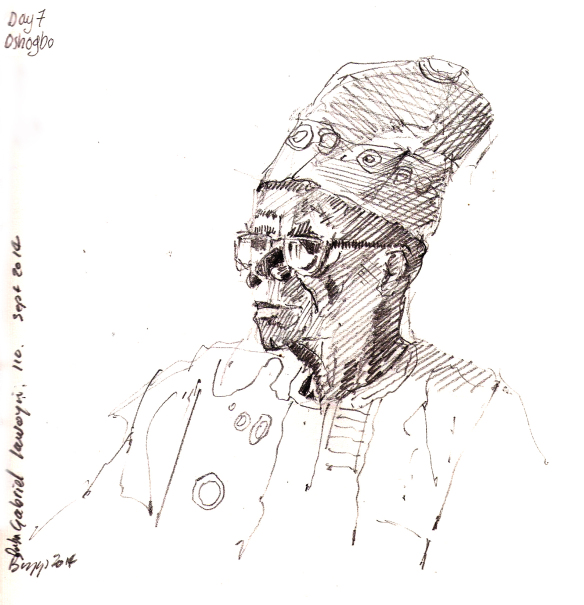 These days Baba likes to read, and also keeps up with current events via CNN and BBC but is also amused by the Nigerian soap operas, with their purposeful, wide eyed overacting and shouty storylines. There goes a man who has seen many things, and
has many stories. I was grateful for his generous hospitality.