Osun sacred groves are a UNESCO world heritage site, dedicated to the ancient gods
of the Yoruba religion set in a small patch (75 ha) of tranquil forest where the founders
of Oshogbo were said to have settled some 400 years ago.
We were accompanied by Kasali Akangbe Ogun, who together with the Austrian artist Suzanne Wenger and a team of local artists, restored the site from the 1960's onwards, creating fabulous sculptures and shrines to various Yoruba gods and goddesses.
After the rain stopped, the birds started twittering, and we positioned a wooden bench under a gap in the tree canopy above, though occasional drips from the leaves landed loudly from upon high directly onto the drawing…watercolour in the rainforest, in the rain…doesn't get better than that.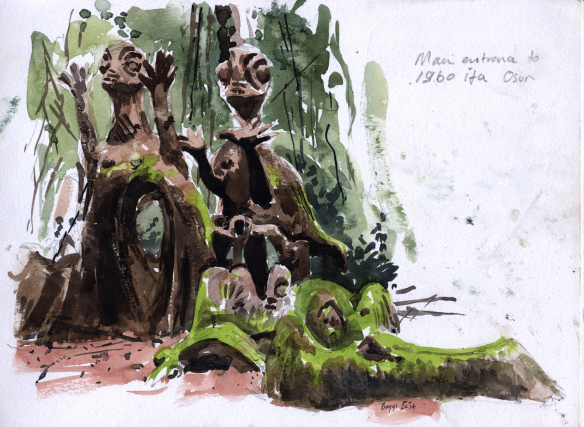 Nature reclaims all that is hers and the sculptures benefit greatly from mosses and litchens, finding a home on the rendered clay works. Adds to the mystery and spiritual energy of the place.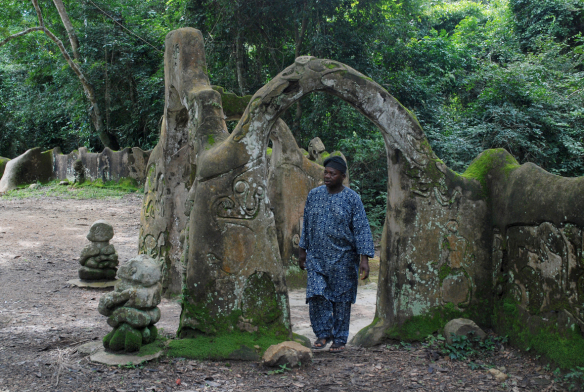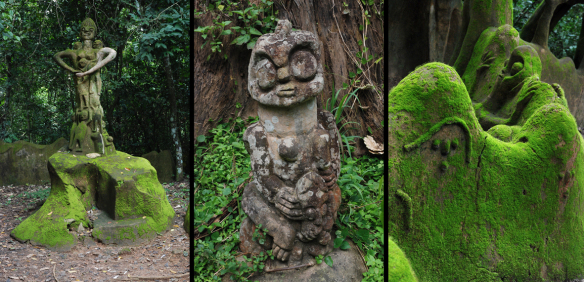 As the patch of forest is a sacred site and therefore protected, there is much in the way
of wildlife, though difficult to see, and there are a group of quite tame Mona monkeys
that come to the entrance cabin to be fed bananas by visitors and staff.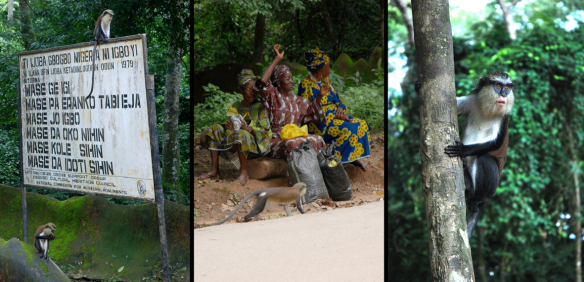 I tried to capture these monkeys very quickly before we left, constant movement and life energy…if only there was more time!