Here are some line drawings from my sketchbook where I'm using a sepia coloured felt-tip pen to draw the scene. Quite a slow, deliberate process compared to my usual freer pencil drawings, and with a couple of these I found it useful to add some watercolour to 'key in'
some of the spaces.
This first spread shows two drawings of a country road not far from home. I was interested in a graphic, linear shorthand to describe forms and textures. No need for a colour wash here.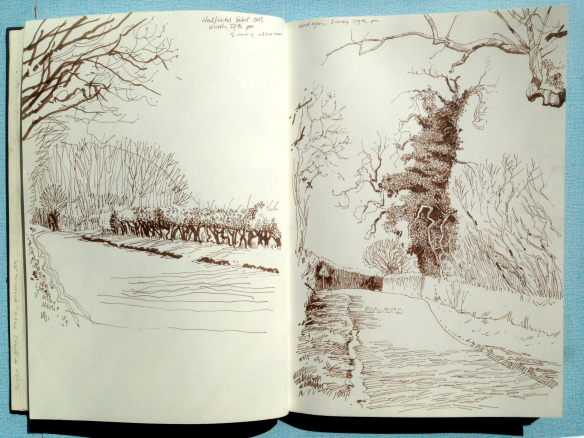 Cat's Hill Lane, Ludwell.
I spent the Easter break with family in Dorset. I've driven past this winding lane countless times over the years and only now decided to stop and draw it. The couple walking their dogs came from behind me and strolled down the lane. I waited until they reached the shed before sketching them in. I added some colour to the verges and meadows, including the far field where the cows are grazing.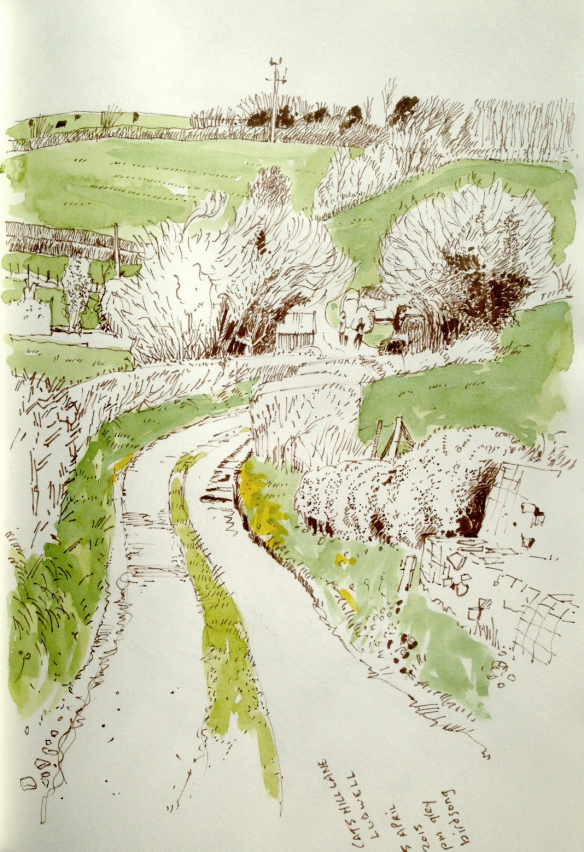 This drawing is of a small stream winding its way through a copse in the spring sunshine. The bottom of the stream here is muddy but in other places it is stony and moderately fast flowing. In many places the water is only two inches deep, but there are some deeper pools where small fish find a decent living. I edited out quite a lot of 'tree bits' and settled for just enough to describe the overall look of the spot.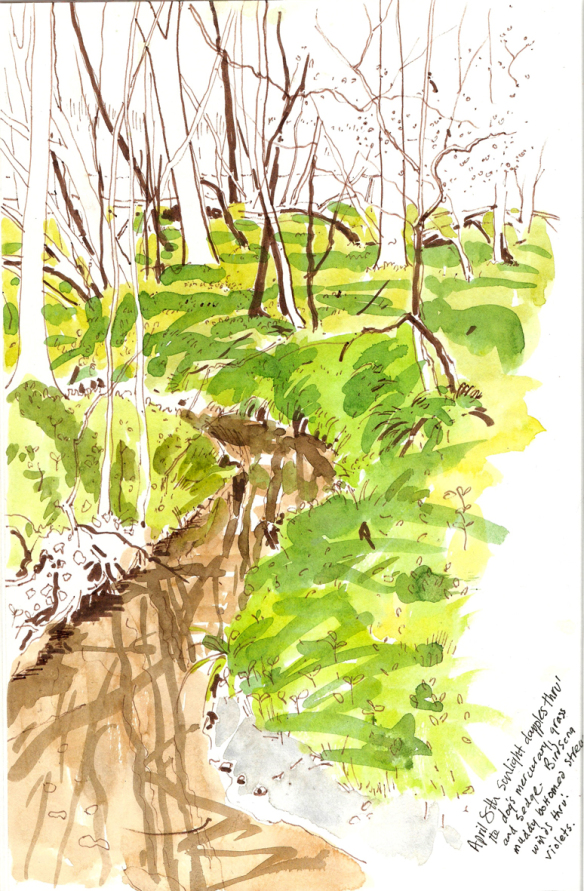 At the end of this small copse, the stream emerges and cuts across the green lane before
falling through the roots of a tree in a mini, noisy waterfall and creating a deepish pool, before continuing on through the hedgerow. I got the watercolours out for this one.