Here are some sheds sitting on a bend in the road that were once the premises of a small village business. There are interesting details, such as the concertina sheet metal doors, the home made sign using old 3d letters from car license plates that faded from use in the 1960's,  and rust has taken hold of the sheet metal and galvanised roof, but the site is still in use. I love this sort of thing. It's a real gem.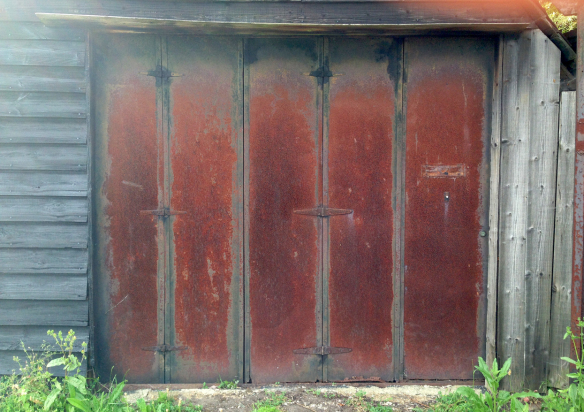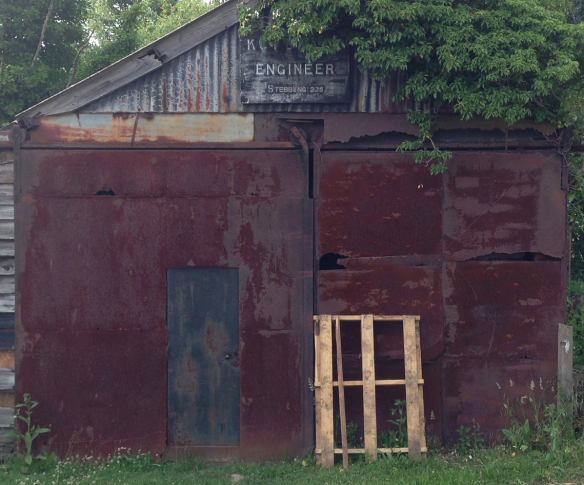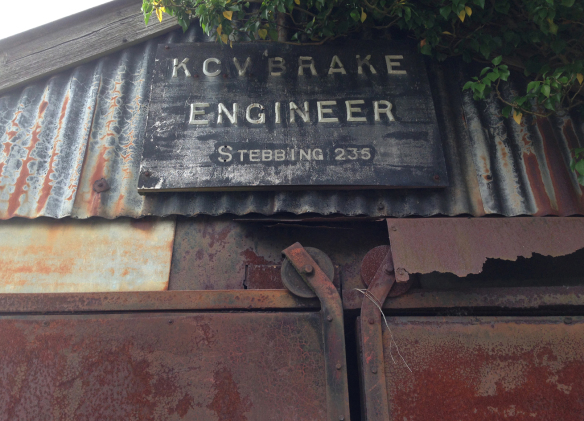 For my watercolour and ink drawing I chose a viewpoint from the grass verge opposite, as I was interested in the ragged edges of the tin roof and the willow trees behind that framed the buildings nicely. Starting with a rough pencil guide, I laid muted watercolour washes working over them in places with mid toned and then darker black ink washes to achieve the muted effect, finishing with some black dry brush textures and a few lines. I titled the drawing 'Stebbing 235' after the old telephone number.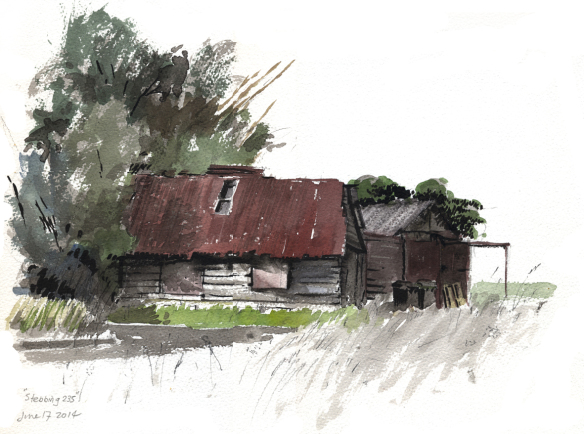 Only when I'd finished did I see that among the wild flowers in the verge were these bee orchids. Fab.