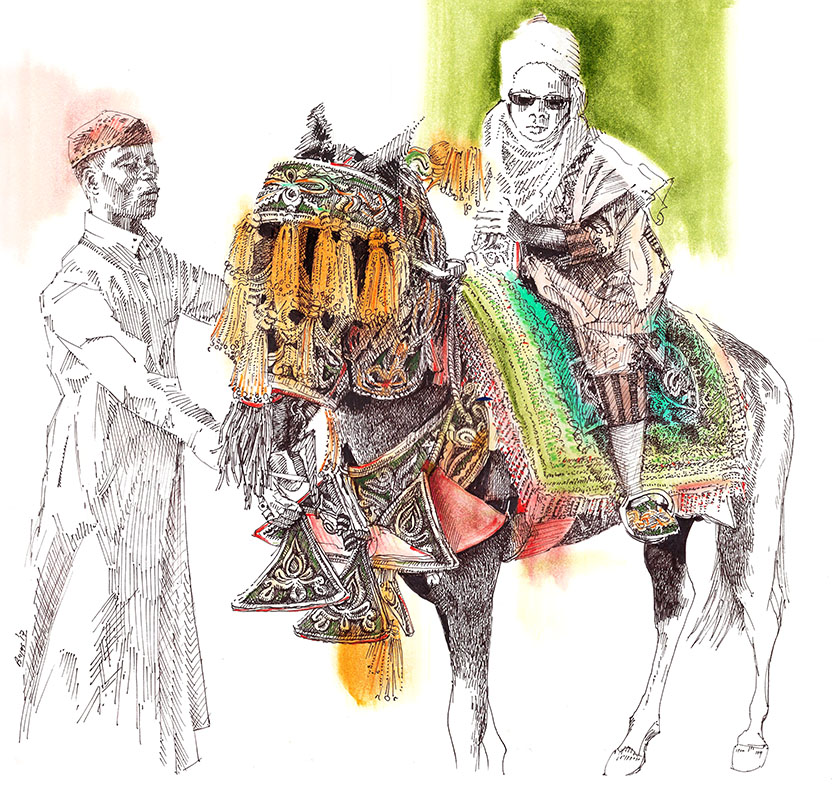 Durbar Festival, Kano, Nigeria 2016
This young man looks very cool in his finery and shades. Not held for some years due to recent troubles, we were lucky enough
to be VIP guests at last years' Durbar. Grandstand view and mingling with the riders in the paddock after their parade, it was a very hot but very exciting afternoon!