Three new paintings of local fishery ponds that have been left pretty much to nature. Apart from our designated nature reserves, places like these can be the closest we get to wilderness here in the UK.
In May, the very lush growth and new leaves on trees present a range of greens that I find challenging.
I usually mix greens with French Ultramarine and various yellows and reds, and added manganese blue with the third painting. As a result there is a certain azure quality to it, set off by the pink ground to the canvas, a change from my usual sienna ground.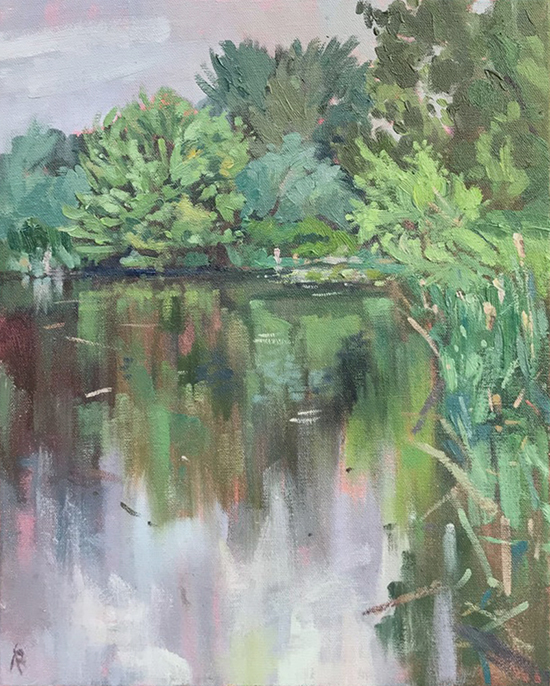 Painted en plein air in between showers, and at different times of day,
I'll leave the subject now and return when the spring has changed to summer.