Sometimes something catches my eye when driving, but there isn't always a convenient place to stop.
The view from the middle of the road that was so inspiring means going back on foot to photograph or sketch the scene or whatever it was.
Here is an example of just that. Soft light on a crossroads junction on the Wilts/Dorset border, so typical of the countryside in May, with Cow Parsley in full bloom, new leaf growth providing many different shades, and the scratchy twitter of a Whitethroat nearby.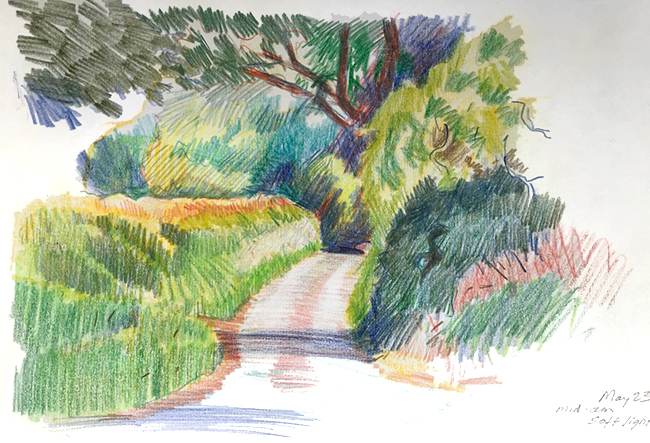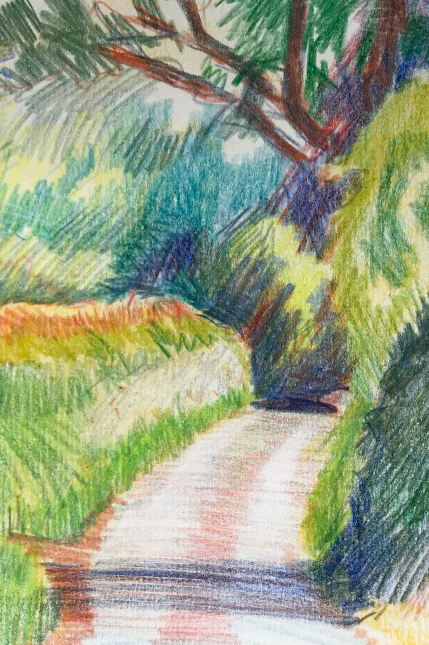 For this sketch I used coloured pencil over a yellow pastel base. Cropping in tightly on where the lane disappears round the bend, where the maximum contrast between values in the scene, draws the eye.
The small oil study was produced later in the studio.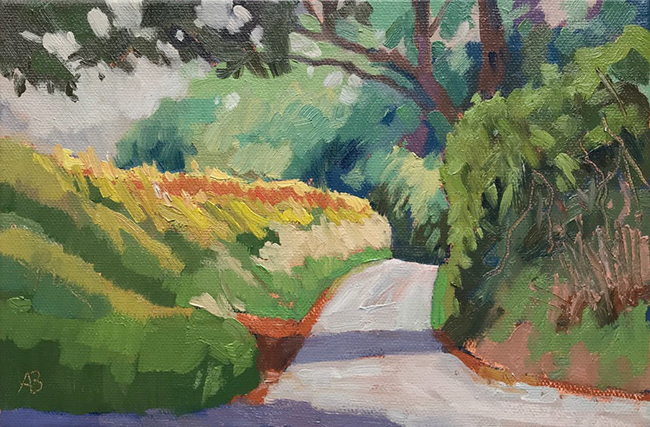 … and speaking of whitethroats, here's my paper collage from a couple of years ago. Trying to capture the busy character in a few simple shapes…