Soon be time to get those oil paints out and try some autumn landscapes, with those wild skies and mix of colours. Meantime I'm still battling with line and wash, trying to say the most with the least.
These straw bales caught my eye as they stood in an animated fashion across the slope, framing the village church spire in the distance. The foreground shadows are cast by tall trees just to my left on the edge of the field. What makes it for me is that one bale stands out by being in the shade.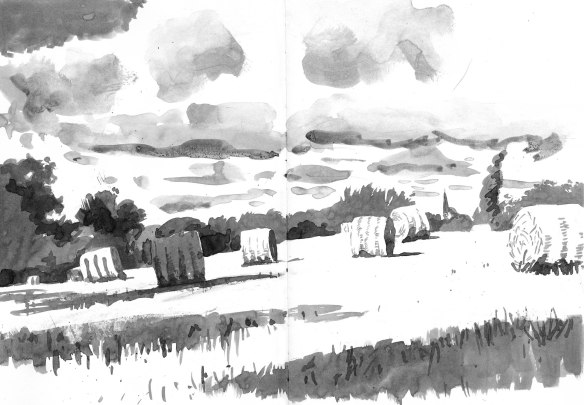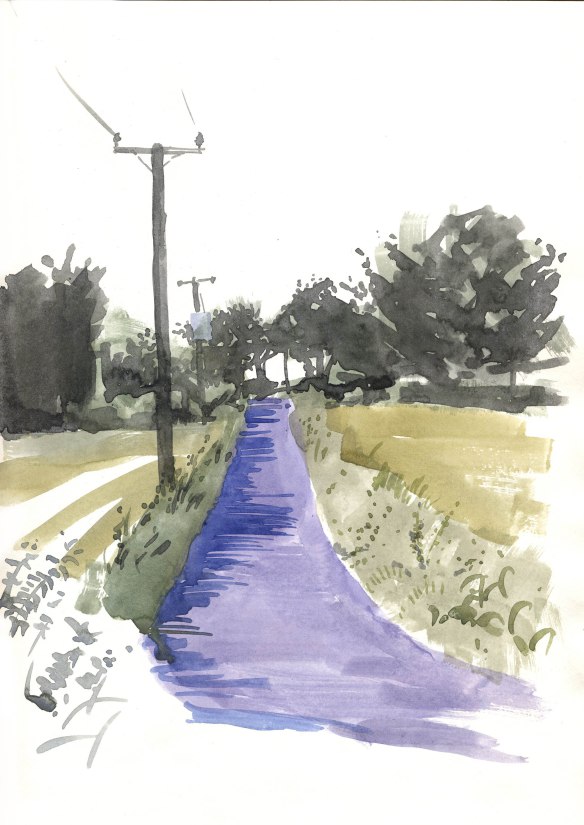 In this sketch, the reflected colour of the blue sky in the tarmac seemed to be exaggerated
by the vegetation. I accentuated the colour slightly, the actual sky seemed unimportant
in comparison.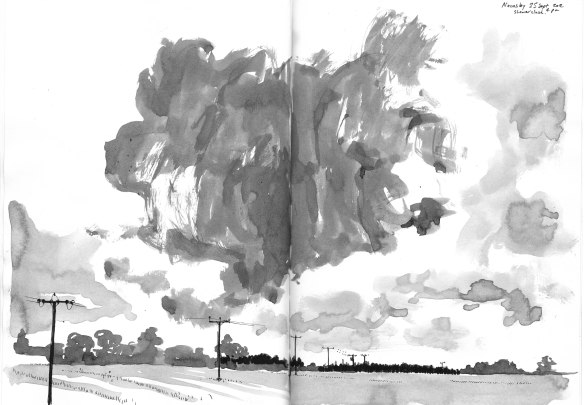 In this drawing, one single cloud arrived and gathered itself from a relatively clear sky and dominated the scene. The telegraph poles stride across the stubble field and past the maize crop on the horizon, where rooks perch on the wires. A shower of rain followed shortly afterwards.