In this watercolour the sun shines low in the sky. All is in shadow and at the top of the hill you can only really see bright light reflecting off the wet road, a small area of grass and shrubbery bathing in the sun's intense warm glow and small specks of white light bouncing off of ivy leaves. There is no sound except for water flowing into the nearby ditch from a raised pipe.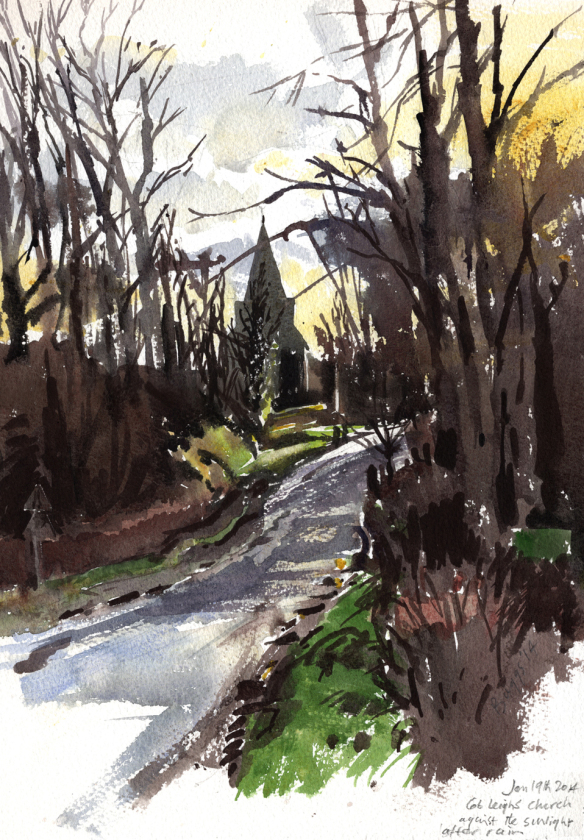 More sparrowhawk action, this time at the bottom of the garden in the crook of cherry branches. This male was busy with his (obscured and unidentified) kill for twenty minutes or so, giving me the chance to attempt live sketches using binoculars. This was a bit awkward as I had to memorize what I was looking at and then draw it, then look through the glasses again. From the top of the page down you can see how I eventually got something lifelike and reasonably accurate… drawing around an abandoned sketch
of a sunning woodpigeon. Needs must.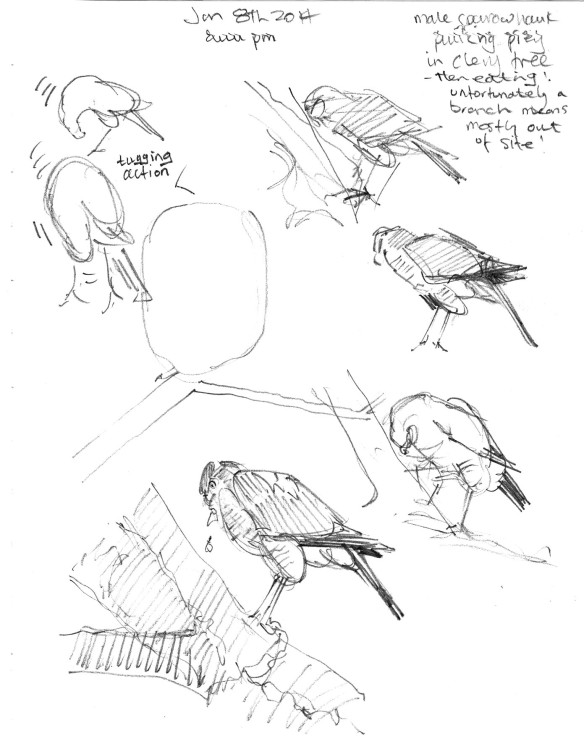 Pheasants have a reputation for being a little dim, or slow, but maybe they're just
cautious. This male dawdled across the road a few evenings back in between the four wheel drives and the farmer's pick-ups. Slowly enough for me to have two attempts at capturing that swagger that says "I'm handsome and in control…oh wait, I could be roadkill here…best move it along…"