When the sun shines it seems to breathe life into the everyday, easily overlooked scene.
Being aware of this, some months ago I spotted this satisfying arrangement of trees and shrubs tumbling down the hillside, with a few poles and fences giving nice accents. Only needed some light and shade to model it I thought, preferably from the left.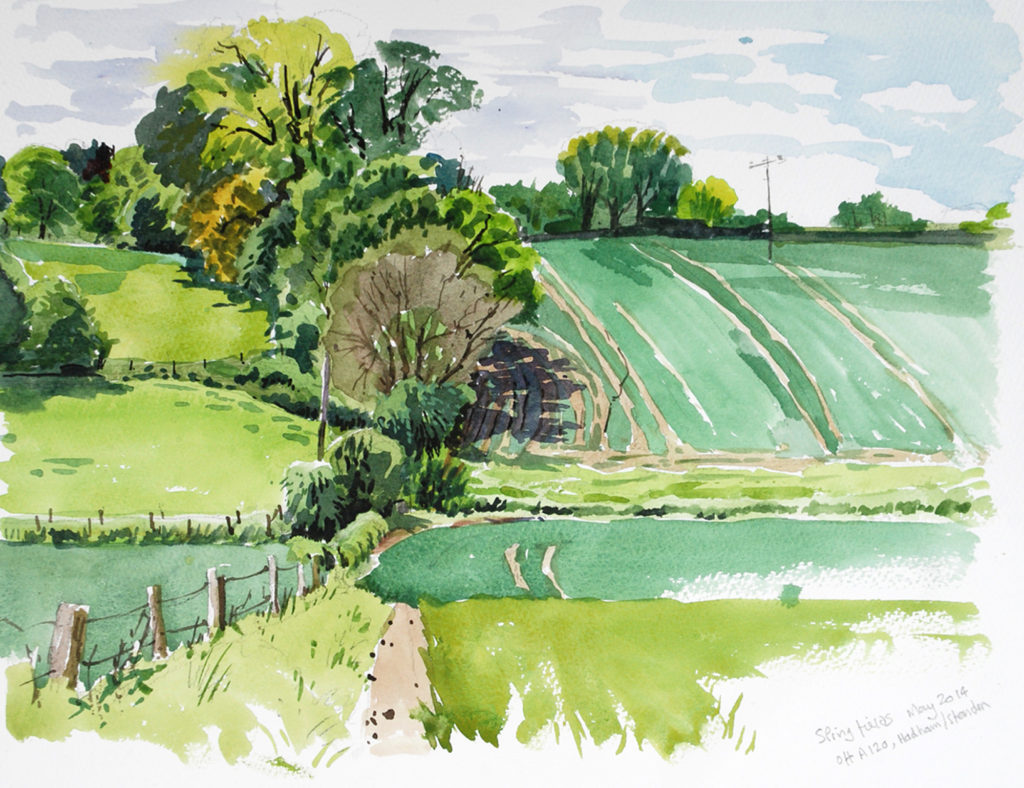 This is the result of painting for an hour or so. There is usually a moment, when I've blocked everything in, when I look at it and decide it's just terrible and I should tear it up in disgust and just get back in the car and drive away, after all who am I kidding, right? Then after putting one or two flicks and shadows in, the picture (usually) starts coming together. I may have left it a little late in the day, towards noon, when lower angled shadows might have been nice, but I'm quite pleased with the outcome. I was after the bright, spring sunshine look, rendered in a fresh and simple way.
These elevated beach huts are at Frinton-on-Sea on the Essex coast. I really liked the battered but defiant appearance, and the very cool colours. Out of those that were painted, it seemed like only one or two were a colour other than blue/pistachio/cream….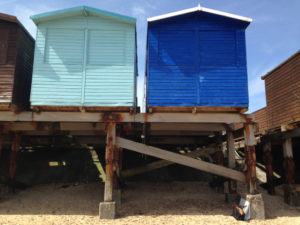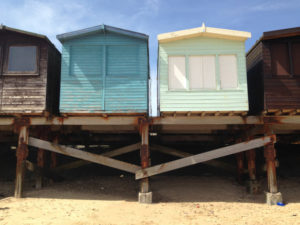 For my large sketch I was interested in the repetition of the shapes and colours, reduced
to strips and blocks by the perspective, but the kids playing on the sand make the scene.