Although this is a pencil sketch, the pattern of light and shade through the oaks,
with greens and oranges setting off the blue road were the attractions here.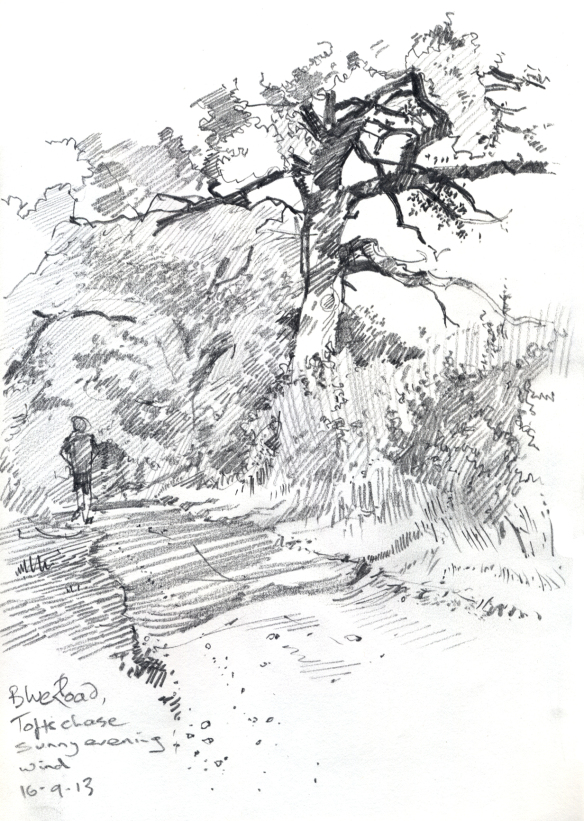 Something very satisfying about all the shapes and textures in something like this.
Drawn at the end of the afternoon, still mild with some weak sunshine, while House
Martins wheeled above, catching flies on the wing on their way South.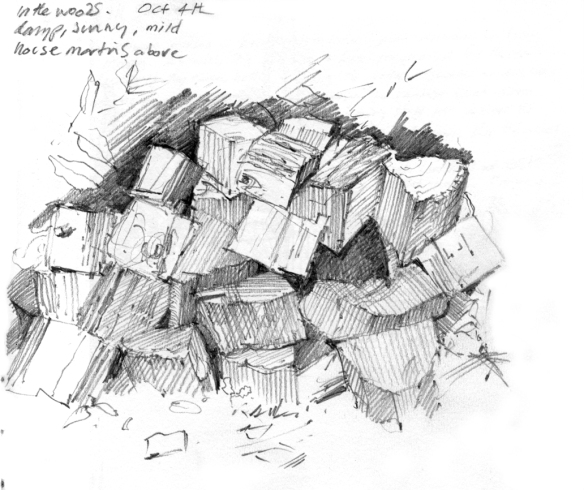 A view across the Thames at Rainham Marshes. So much potential in places like this.
A quiet and still late afternoon, sun almost gone. Watercolour over pencil drawn
while best bud Roj Whitlock photographed.