On a cold windy day back in November 2016, we descended on photographer Dan Tidswell's studio in Colchester, UK, to photograph start up company Dark Secrets Cosmetics first lipstick range. Aimed principally at women of colour of all ages, the images were to nod heavily towards West African and specifically Yoruba culture, with a contemporary, pulse quickening mood.
We took the opportunity to shoot a 'behind the scenes' style video too, deftly shot by Chris Reeve. More on that later. Roger Whitelock took the photos, and the makeup artist was Nigerian Joy Adenuga. Joy also suggested the fantastic models Shumi, Alexsandrah and Suelen. They needed very little in terms of art direction, so professional…thanks ladies!
There were lighter moments, work can be fun too, right?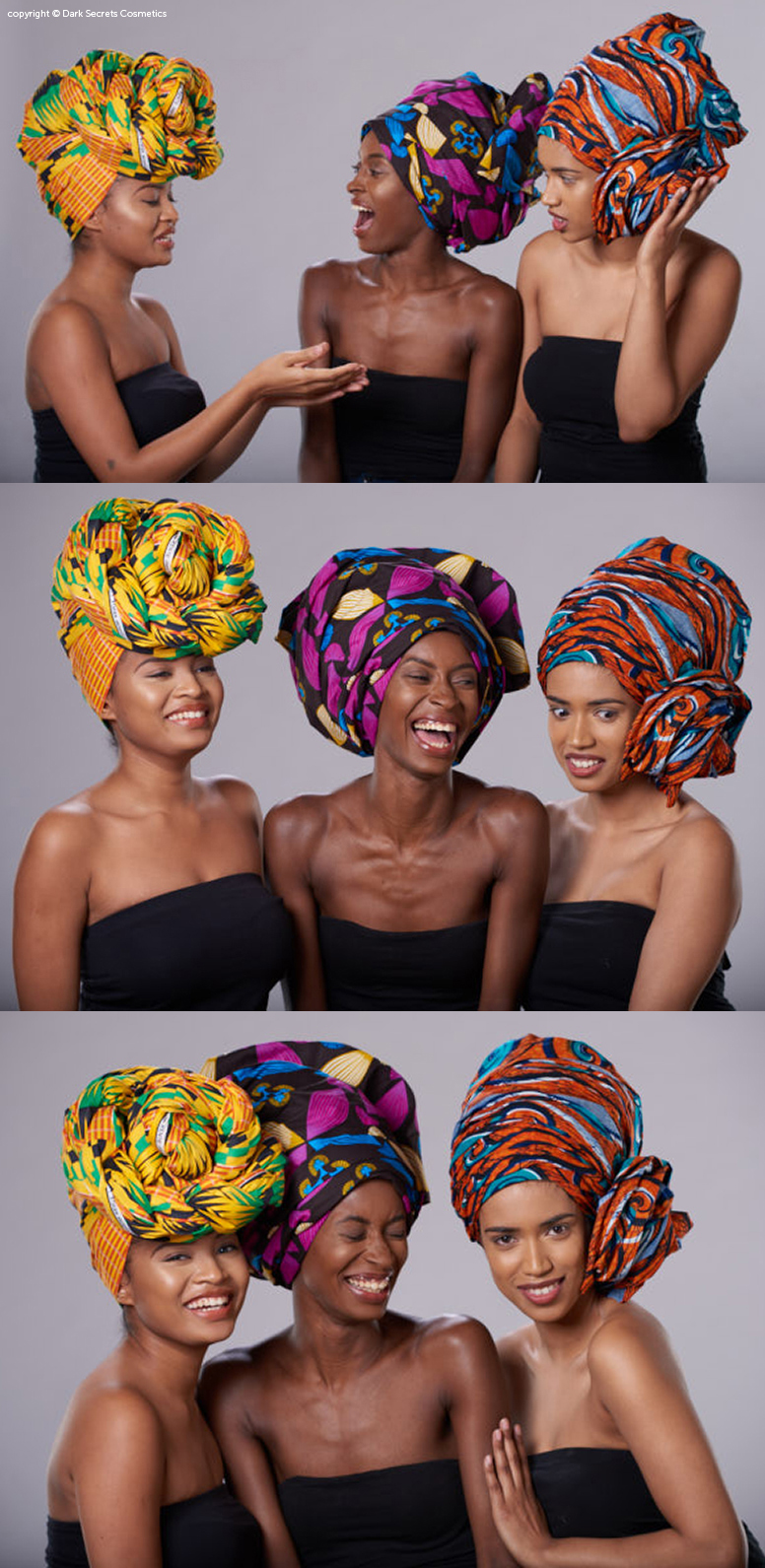 YUGE thank you to everyone involved, it really was a great day!